When you list your property with Utah Jordan, you benefit from an extensive nationwide marketing program affiliated with some of the largest real estate websites, including Utah MLS, Trulia, Hotpads, Yahoo Real Estate, Zillow, Lycos, By Owner MLS.
85% of home sellers use real estate agents to CLOSE transactions.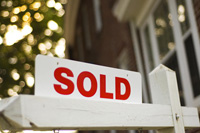 Preparing Your Home For Sale
Whether you are ready to sell now or just curious about the process, I can help you. Many homeowners begin thinking about selling long before they are really ready to move. The sale of property in Utah involves legalities that all sellers, including "by owner" sellers, must follow. I provide the following services in preparing your home for sale.
Provide a free, no obligation market evaluation for your property from Provo to Salt Lake City to Ogden
Recommend that you consult a real estate attorney for all legal questions. I have the contacts you might need.
Provide an estimate of your cost of sale and your net equity.
Explain Fair Housing Laws.
Provide you with a copy of the Utah Seller Disclosure Act form.
Explain why offering a home warranty for your property may be in your best interest.
Help you decide if your property should be inspected by a certified home inspection service.
Help you determine which repairs are necessary and which are not.
Jordan's Specialties
If you are selling your home, I can help you handle every detail, from property value appraisals to the final closing, with thorough professionalism and privacy that has become the hallmark of my reputation. While I specialize in higher end Salt Lake City residential real estate (84124) (84117), I have lived in Salt Lake City for 30 years and have extensive knowledge of almost every zip code in Utah. I have developed a unique network of contacts and marketing tools to aid in selling Utah properties. Marketing proves to be the single-­most effective tool in selling real estate. Through my company's affiliation with 27 websites nationwide, I am able to offer national exposure for your Utah real estate listing.